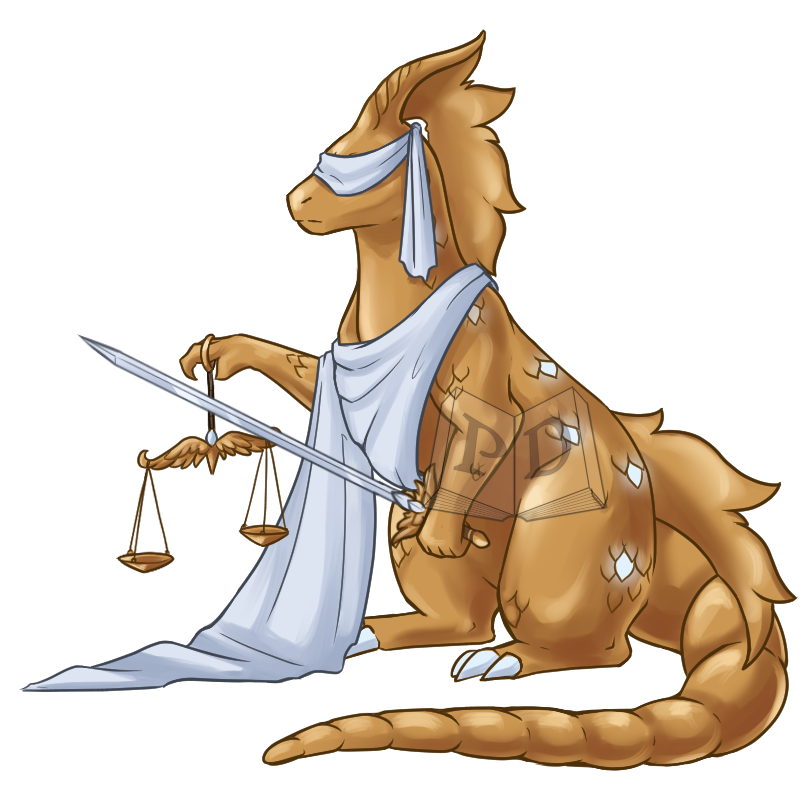 Created
22 May 2020, 10:59:44 EDT
---
Can be gifted
Can be traded
Cannot be sold
Caretaker Status:
 Rogue
Affiliated companion(s): COM-31-201-1
---
Level 6 - abstractWord:
 Justice
Origin:
late Old English iustise 'administration of the law,' via Old French from Latin justitia, from justus (see just).
Definition:
- just behavior or treatment.
- the quality of being fair and reasonable.
- the administration of the law or authority in maintaining this.
- the personification of justice, usually a blindfolded woman holding scales and a sword.
---
Magic Status: 1 - Neophyte
Tier 1 - 
Resistant to forms of coercion, corruption, bribery, and bias, whether man-made or magical in nature
Wisdom Status: 0 - Unaware