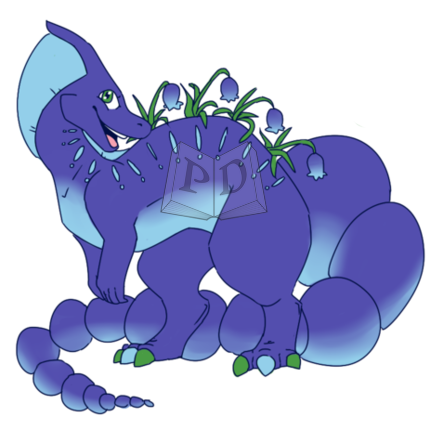 Uploaded: 2 years ago
Last Edited: 2 years ago
No additional notes given.
Caretaker Status: Unknown
Affiliated companion(s): none
---
Level 2 - concrete
Word: Bluebell (flower)
Origin:
Hyacinthoides non-scripta was first described by Carl Linnaeus in his seminal 1753 work Species Plantarum, as a species in the genus Hyacinthus. The specific epithet non-scriptus means "unlettered" or "unmarked" and was intended to distinguish this plant from the classical hyacinth of Greek mythology. This mythical flower, which was almost certainly not the modern hyacinth, sprang up from the blood of the dying prince Hyacinthus. His lover, the god Apollo, shed tears that marked the new flower's petals with the letters "AIAI" ("alas") as a sign of his grief. Eventually, the name was updated to the current taxonomic information.

For the common name- this plant is simply described as looking like tiny blue 'bells'.
Definition:
Hyacinthoides non-scripta is a bulbous perennial plant, found in Atlantic areas from north-western Spain to the British Isles, and also frequently used as a garden plant. It is known in English as the common bluebell or simply bluebell, a name which is used in Scotland to refer to the harebell, Campanula rotundifolia.
---
Magic Status: 0 - Uninitiated
Wisdom Status: 0 - Unaware
Created
22 May 2020, 10:20:11 EDT
---
Can be gifted
Can be traded
Can be sold