Submission Types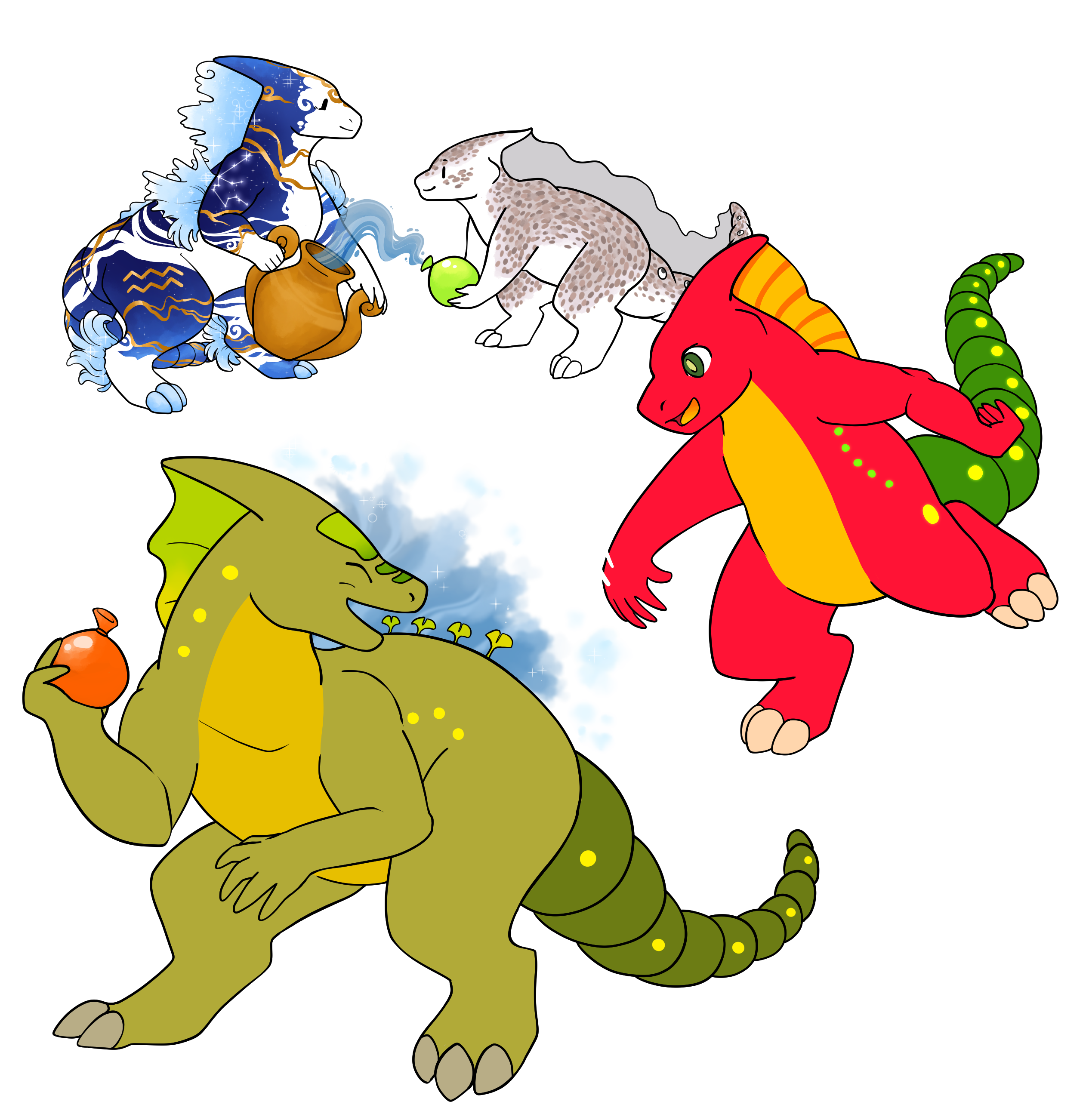 Balloon Fight
Ends: 3 August 2020, 23:59:59 EDT (3 weeks from now)
Submit your Monthly Prompt entries here (check details for rules/guidelines)
Details
[Shadonut found Ginkgo and Paprika having a water balloon fight, while Aquarius and Planarian fill up new balloons..]
You know, after all that trouble of last month, clearly everyone is just ready to relax.
Yes, absolutely nothing is going on and.. Er. Well, it seems the Paralogos have plenty of energy.
After a month of hard work, there's now a full blown water balloon fight.

It looks like a lot of Paralogos are having fun in the sun with these water balloons.
Who is providing them with the balloons? Nobody seems to know.
The water is crystal clear.. one can only wonder if it's some kind of magic..
This Month's Prompt: Balloon Fight

So. Water balloons. Throwing them, getting them thrown at you..
It is unsure where the balloons have come from, but it seems everyone is having a ball..oon.

The rumor goes that some people are off to some sort of fight, but what kind seemed to elude the Paralogos.
It's warm and hot, though, and what is a more typical sort of fight than a water balloon one in this summer weather?

Show your Paralogos throwing water balloons or getting them throw at them.
Perhaps your Paralogos is the unlucky one to get hit! (or lucky one, with this weather?)
Ofcourse, it ain't a proper fight without someone refilling them! Maybe your Para is on the support crew!
Though, some Paralogos can also not be that fond of water, and tend to stay off to the side, watching others instead.
... it is up to you!


Who can You draw?

- Your own Paralogos, Companions and Caretakers
- The following NPCs/mascots: Ginkgo & Paprika
- Other member's Paralogos, Companions and Caretakers (if they're on this list, otherwise please ask for permission!)


Rewards

Guaranteed Reward: +5

per deviation
Bonus Reward: +5

per deviation that fulfills the following requirement(s):
- Having at least two (2) Paralogos in your submission that belong to other people.


How to Submit Entries

You can make a maximum of 3 prompt entries.
Your entry must be worth a minimum of 5 ink.
To officially submit an entry, upload it to deviantart and submit it to the Prompts Folder.
Then submit its dA link to both this prompt and the [Regular Ink Reward] prompt!
Rewards
1 result found.