Achievement Unlocked (June 2019)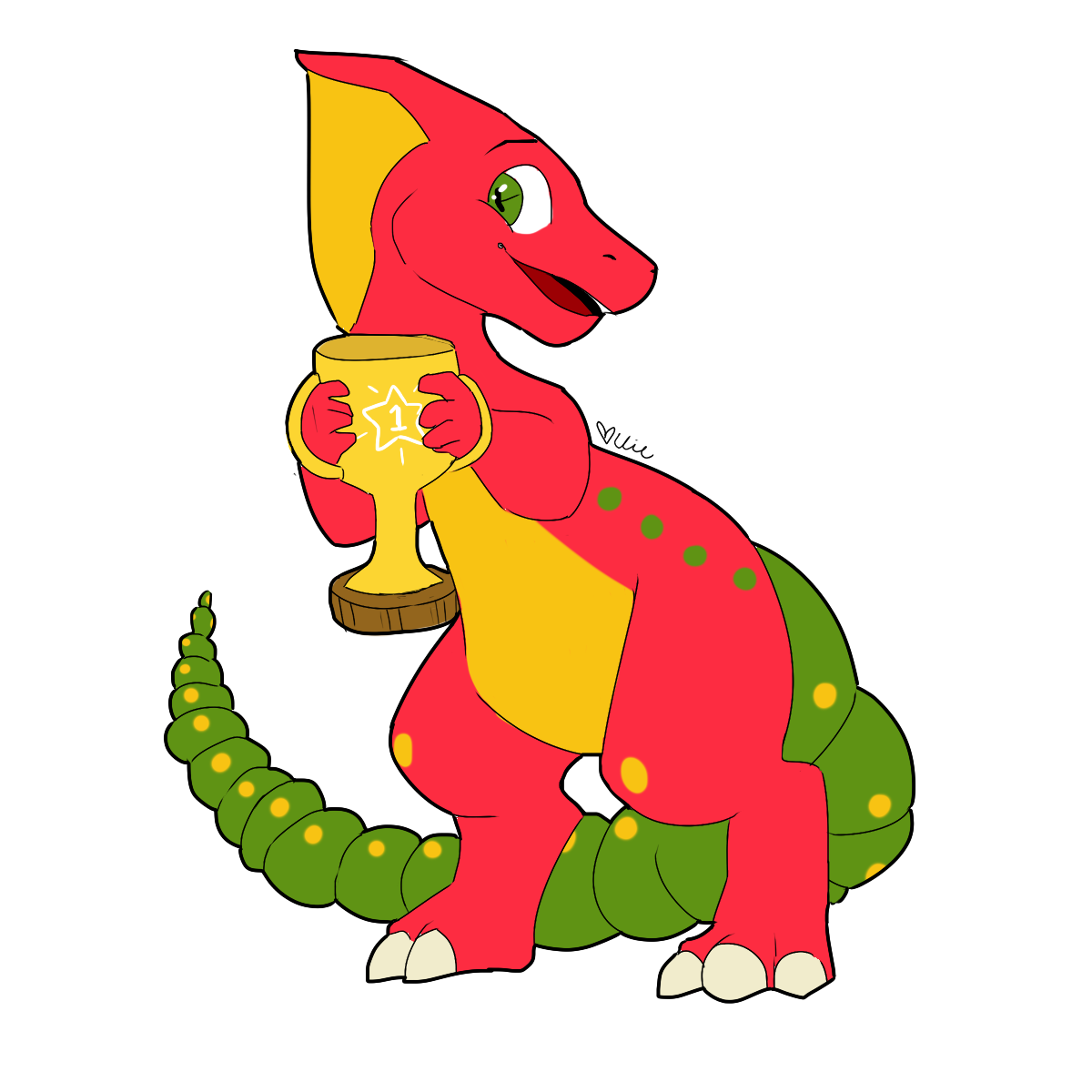 [Paprika could have never won this trophy without tamingofthesandshrew!]
Paprika is here, to give you that extra

you deserve.

YES! THANK YOU FOR THIS AWARD! YOU LOVE HIM, YOU REALLY LOVE HI.. Er.. Pardon? This isn't an award ceremony? Then why is Paprika standing there with a trophy..? Oh, it reads.. #1 Paprika Paralogos.. er.. well, okay. Congratulations, Paprika..
Hrm. Well, isn't this a bit awkward. Paprika seems really satisfied with his trophy.. But.. Well, I suppose he deserves it.. Wait, what is.. Oh. It seems there's more Paralogos with trophies and awards.. Is.. Is someone giving these out at random? I hope this doesn't discourage them..
Let's see how everyone else fares..
This Month's Prompt: Achievement Unlocked
Draw or write about your Paralogos and/or caretaker celebrating their victory over everyone else! Surely they are the best at something and they deserve these rewards!
Though it could just as easily be that they're giving out some kind of award to someone else.. Celebrations all around!
Or, y'know.. you could be observing one of these awarding moments. Some Paralogos seem to be reliving their moment of victory every few minutes..
... it is up to you!