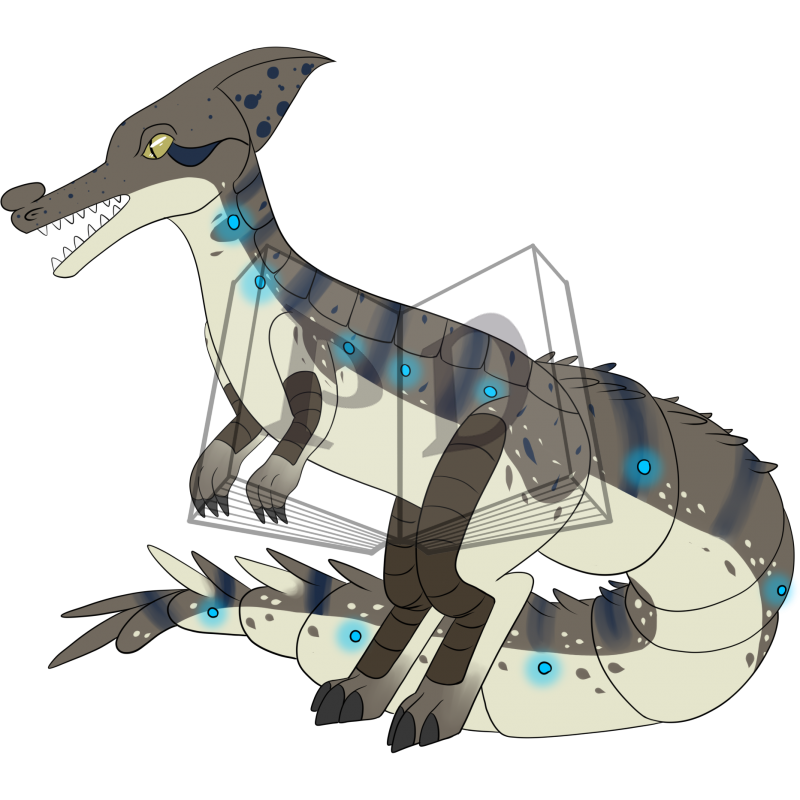 Caretaker Status: Unknown
Affiliated companion(s): none
---
Level 3 - concrete
Word: Gharial
Origin:
Gharial derives its name from ghara, an Indian word for pot because of a bulbous knob (narial excrescence) present at the end of their snout. The ghara also renders gharial the only visibly sexually dimorphic crocodilian.
Definition:
The gharial (Gavialis gangeticus), also known as the gavial or the fish-eating crocodile, is a crocodilian in the family Gavialidae and among the longest of all living crocodilians. Mature females are 2.6–4.5 m (8 ft 6 in–14 ft 9 in) long, and males 3–6 m (9 ft 10 in–19 ft 8 in). They have a distinct boss at the end of the snout, which resembles an earthenware pot known as a ghara, hence the name "gharial". The gharial is well adapted to catching fish because of its long, thin snout and 110 sharp, interlocking teeth.
---
Magic Status: 1 - Neophyte
Tier 1 - This Paralogos' mouth/nose shape is much closer to its crocodilian word focus than normally seen. Gharials in particular have very long and thin jaws.
Wisdom Status: 0 - Unaware
Created
27 June 2021, 09:55:06 EDT
---
Can be gifted
Can be traded
Can be sold