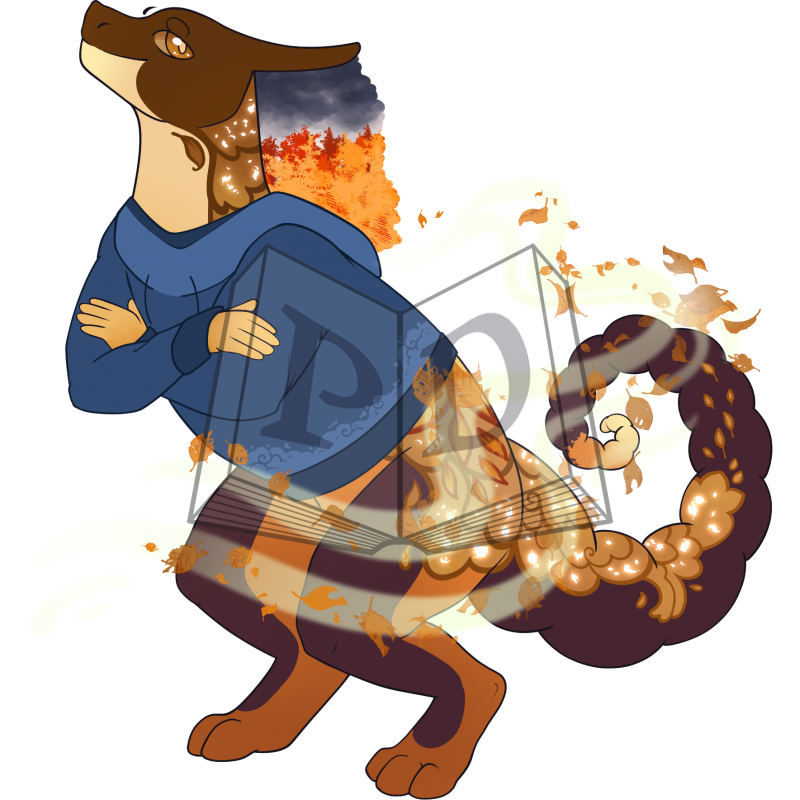 Caretaker Status: Unknown
Affiliated companion(s): none
---
Level 5 - abstract
Word: Fall
Origin:
Only a recent shift in term- the sense of "autumn" (now only in U.S. but formerly common in England) is by 1660s, short for fall of the leaf (1540s).
Definition:
The season of the year [also called Autumn] between summer and winter, during which the weather becomes cooler and many plants become dormant, extending in the Northern Hemisphere from the autumnal equinox to the winter solstice and popularly considered to include the months of September, October, and November. In the Southern Hemisphere autumn includes March, April, and May.
---
Magic Status: 1 - Neophyte
Tier 1 - A chilly breeze carrying fallen leaves gently swirls around this Paralogos.
Wisdom Status: 0 - Unaware
Created
5 October 2021, 00:15:54 EDT
---
Can be gifted
Can be traded
Can be sold