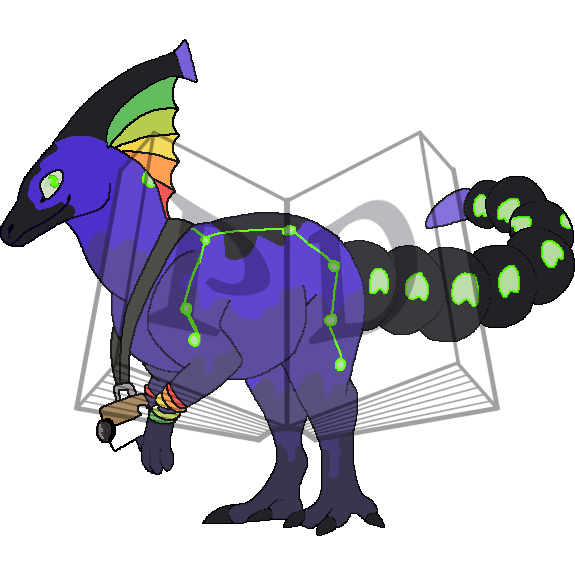 Uploaded: 10 months ago
Last Edited: 10 months ago
No additional notes given.
Caretaker Status: Unknown
Affiliated companion(s): none
---
Level 3 - concrete
Word: Investigator (Paranormal)
Origin:
Combination word/name for the job, Paranormal: 1905, in reference to observed events or things presumed to operate by natural laws but not conforming to those known or normal, from para- (1) + normal. + Investigator: 1550s, a native agent-noun formation from investigate, or else from Latin investigator "he that searches into," agent noun from past participle stem of investigare "to trace out, search after" (see investigation).
Definition:
One who investigates paranormal events, most commonly called "ghost hunters", who use a variety of tools such as EMF readers to detect such activity. 
---
Magic Status: 2 - Novice
Tier 1 - The fin of this Paralogos will light up according to the intensity of electromagnetic field shifts. Green being minimum, and red being really strong.
Tier 2 - This Paralogos can sense "Paranormal Investigators" nearby.
Wisdom Status: 1 - Preschooler
Daily Life
Created
12 August 2021, 14:33:48 EDT
---
Can be gifted
Can be traded
Cannot be sold