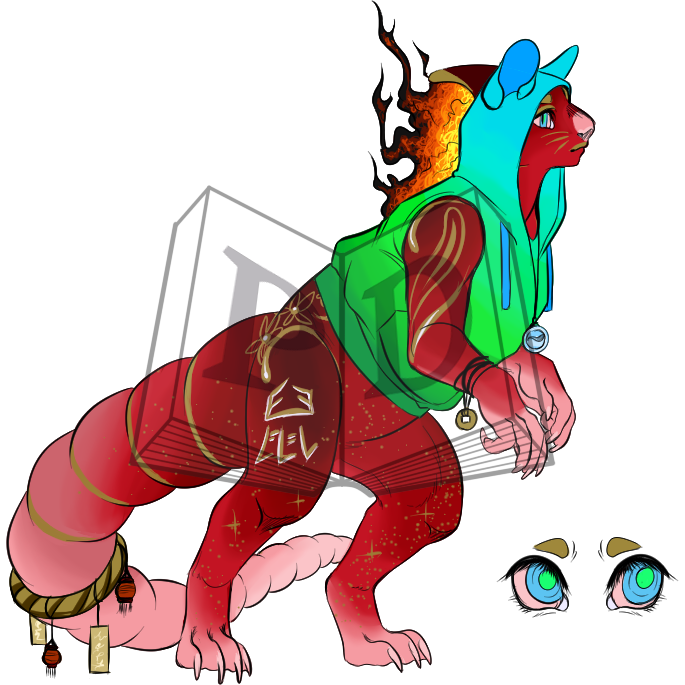 Uploaded: 1 month ago
Last Edited: 1 month ago
No additional notes given.
Caretaker Status: Rogue
Affiliated companion(s): none
---
Level 6 - abstract
Word: Shǔ (Chinese Zodiac)
Origin:
Chinese.
Definition:
The Year of the Rat in standard Chinese is (Chinese: 鼠年; pinyin: shǔnián); the rat is associated with the first branch of the Earthly Branch symbol 子 (zǐ), which starts a repeating cycle of twelve years. The Chinese word shǔ (鼠) refers to various types of Muroidea, such as rats and mice.
Zodiac rat, the shǔ (鼠) character is for rat/mouse (in reference to this type of Zodiac animal).
---
Magic Status: 1 - Neophyte
Tier 1 - Crest's element reflects that of their caretaker's birth year element association.
Wisdom Status: 0 - Unaware
Created
9 January 2021, 11:13:27 EST
---
Can be gifted
Can be traded
Cannot be sold