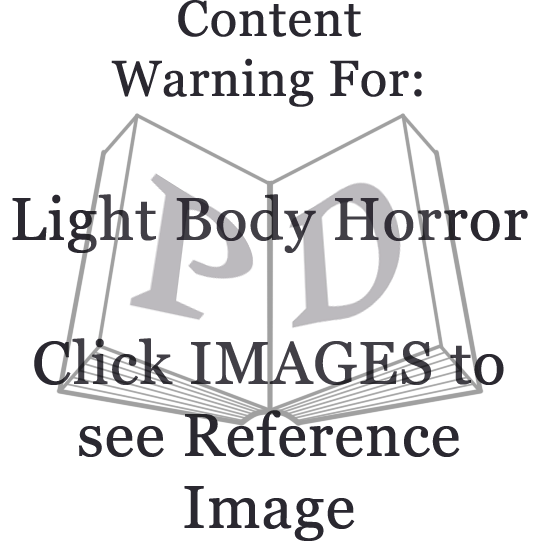 Caretaker Status: Rogue
Affiliated companion(s): none
---
Level 6 - abstract
Word: Horror (Genre)
Origin:
Horror: Early 14c., "feeling of disgust;" late 14c., "emotion of horror or dread," also "thing which excites horror," from Old French horror (12c., Modern French horreur) and directly from Latin horror "dread, veneration, religious awe," a figurative use, literally "a shaking, trembling (as with cold or fear), shudder, chill," from horrere "to bristle with fear, shudder," from PIE root *ghers- "to bristle" (source also of Sanskrit harsate "bristles," Avestan zarshayamna- "ruffling one's feathers," Latin eris (genitive) "hedgehog," Welsh garw "rough").
Genre: 1770, "particular style of art," a French word in English (nativized from c. 1840), from French genre "kind, sort, style" (see gender (n.)). Used especially in French for "independent style." In painting, as an adjective, "depicting scenes of ordinary life" (a domestic interior or village scene, as compared to landscape, historical, etc.) from 1849.
Definition:
Horror is a genre of speculative fiction (and has expanded outward) which is intended to frighten, scare, or disgust. Literary historian J. A. Cuddon defined the horror story as "a piece of fiction in prose of variable length... which shocks, or even frightens the reader, or perhaps induces a feeling of repulsion or loathing".[1] It creates an eerie and frightening atmosphere. Horror is frequently supernatural, though it might also be non-supernatural. Often the central menace of a work of horror fiction can be interpreted as a metaphor for the larger fears of a society.
---
Magic Status: 1 - Neophyte
Tier 1 - Has an aura that causes horror the closer people are to them.
Wisdom Status: 0 - Unaware
Created
27 December 2020, 11:18:44 EST
---
Can be gifted
Can be traded
Can be sold