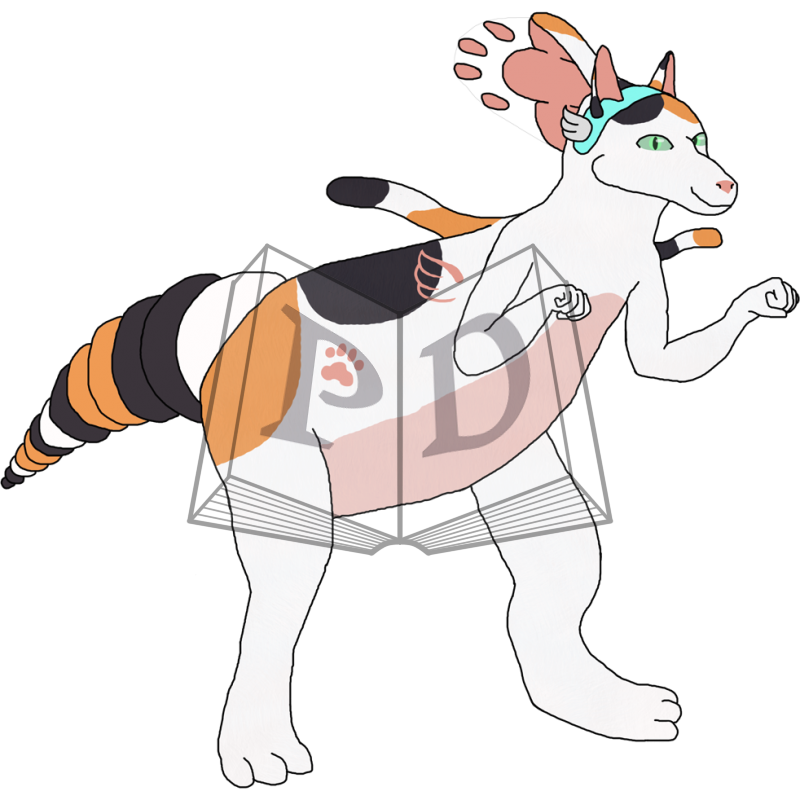 Caretaker Status: Unknown
Affiliated companion(s): none
---
Level 3 - concrete
Word: Cat (Winged)
Origin:
Combination word: Winged + Cat. 
Definition:
The winged cat – a feline with wings like a bird, bat or other flying creature – is a theme in artwork and legend going back to prehistory, especially mythological depictions of big cats with eagle wings in Eurasia and North Africa. Belief in domestic cats with wings persists to the present day as an urban legend. Sightings of cats with supposed wings are easily explained by medical conditions that can result in matted hair, loose skin, or supernumerary limbs on or near the shoulders, that flap about in a wing-like manner as the cat runs.
This particular Paralogos centers around the medical explanations for this creature's existence.
---
Magic Status: 1 - Neophyte
Tier 1 - Has limited control over the little 'wings'.
Wisdom Status: 0 - Unaware
Created
24 July 2020, 14:02:03 EDT
---
Can be gifted
Can be traded
Cannot be sold