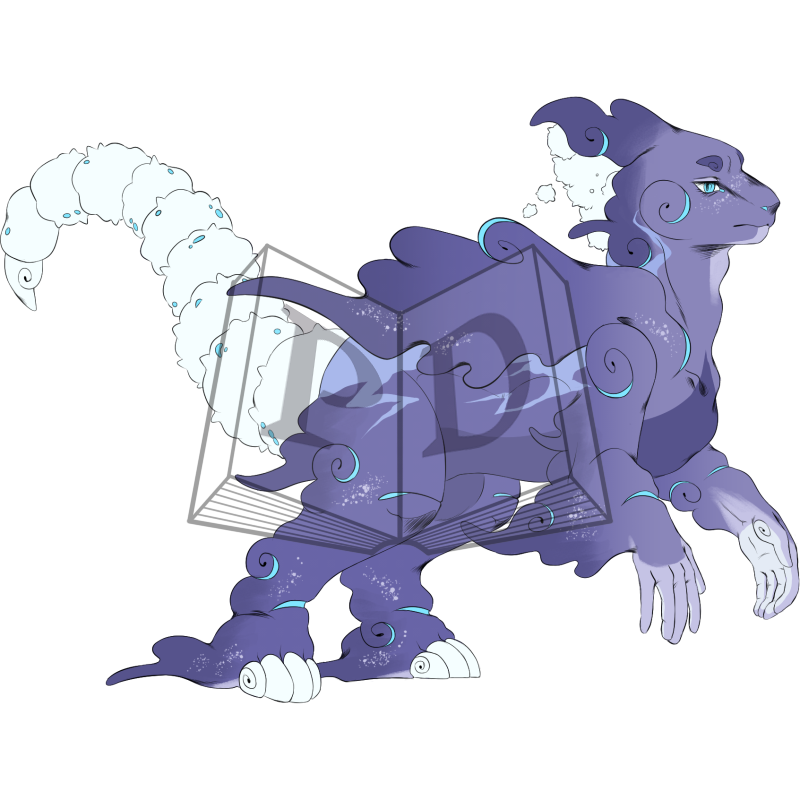 Uploaded: 2 months ago
Last Edited: 2 months ago
No additional notes given.
Caretaker Status: Bonded to CARE-15
Affiliated companion(s): none
---
Level 5 - abstract
Word: Hagelstorm
Origin:
Dutch: From hagel + storm.
Definition:
Transl.: Hailstorm. A weather condition where hail falls to the ground.
---
Magic Status: 1 - Neophyte
Tier 1 - Paralogos's body is a little icy and the hail from their crest breaks off and 'regrows' regularly.
Wisdom Status: 1 - Preschooler
Public Opinion
Created
25 August 2020, 11:18:28 EDT
---
Can be gifted
Can be traded
Cannot be sold