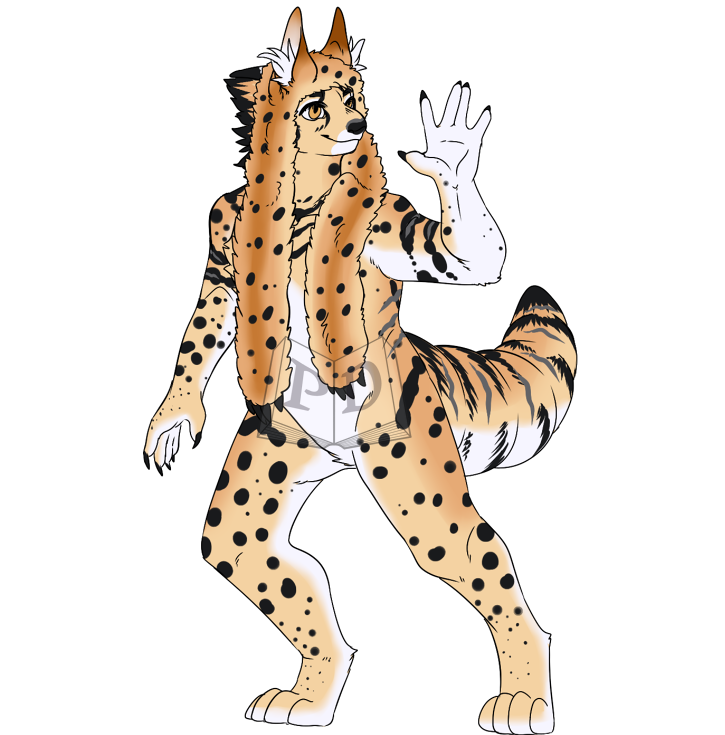 Uploaded: 5 July 2020, 15:37:38 EDT
Last Edited: 5 July 2020, 15:37:38 EDT
No additional notes given.
Created
5 July 2020, 15:37:38 EDT
---
Can be gifted
Can be traded
Can be sold
Caretaker Status: Rogue
Affiliated companion(s): none
---
Level 3 - concrete
Word: Cat (Serval)
Origin:
African wild cat, 1771, from Modern Latin serval, French serval (Buffon, 1765), from Portuguese (lobo) cerval "lynx," from Latin lupus cervarius (source of French loup cervier) "lynx," literally "wolf that hunts the stag," from cervarius "pertaining to a stag," from cervus "stag," from PIE *ker-wo- "having horns," suffixed form of root *ker- (1) "horn; head."
Definition:
The serval is a wild cat native to Africa. It is rare in North Africa and the Sahel, but widespread in sub-Saharan countries except rainforest regions.
---
Magic Status: 0 - Uninitiated
Wisdom Status: 0 - Unaware