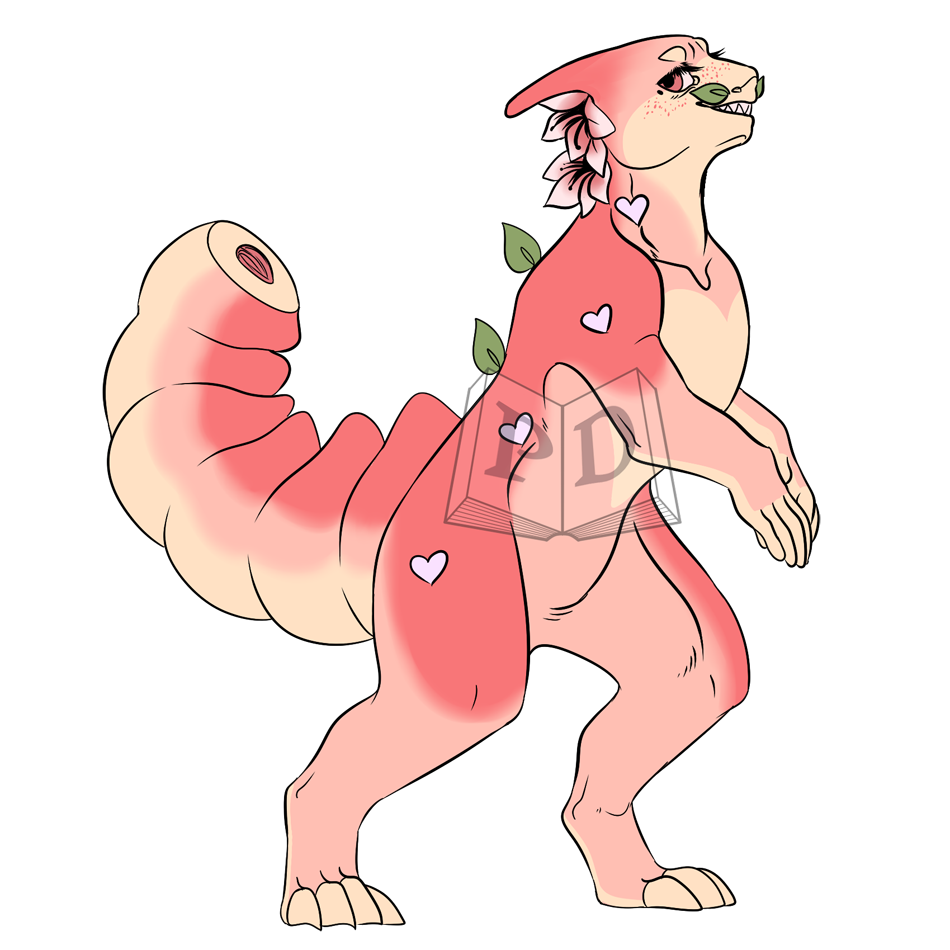 Uploaded: 2 years ago
Last Edited: 2 years ago
No additional notes given.
Caretaker Status: Bonded to CARE-11
Affiliated companion(s): COM-164-421-1
---
Level 2 - concrete
Word: Momo
Origin:
From Japanese 桃 (momo) meaning "peach".
Definition:
Peach fruit.
---
Magic Status: 1 - Neophyte
Tier 1 - The leaves on this paralogos body can be plucked and regrow over time.
Wisdom Status: 0 - Unaware
Created
25 May 2020, 02:48:39 EDT
---
Can be gifted
Can be traded
Cannot be sold