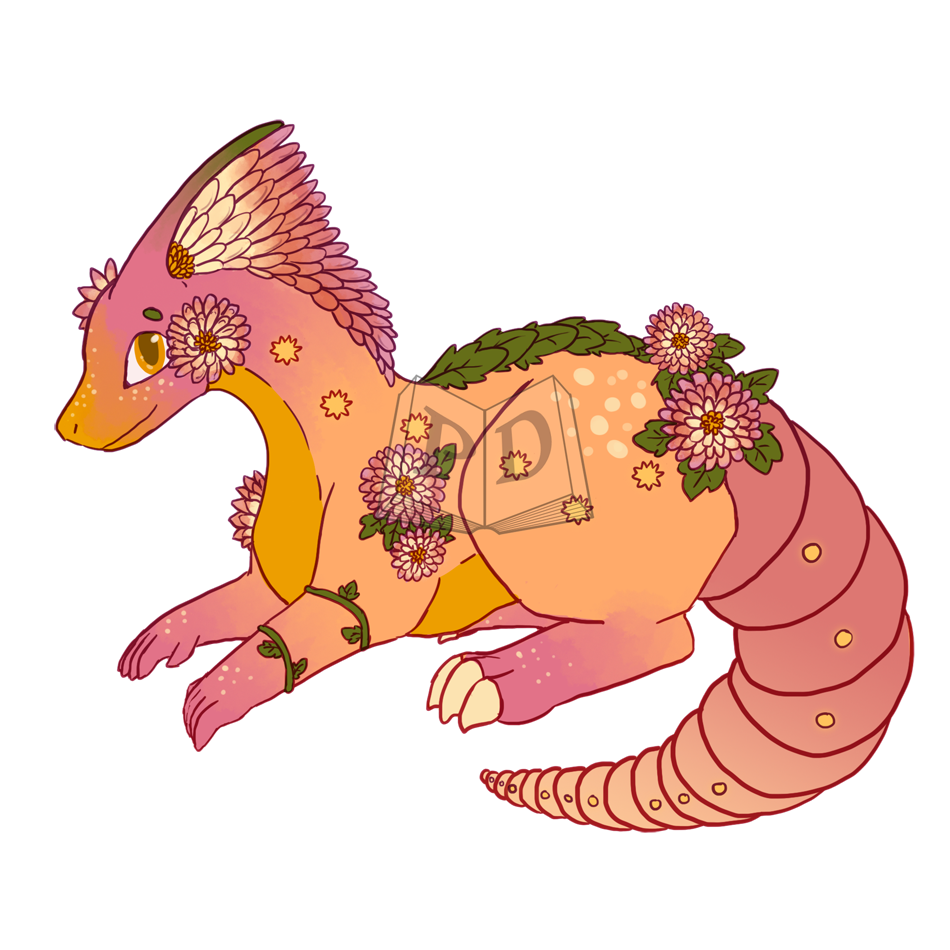 Caretaker Status: Unknown
Affiliated companion(s): none
---
Level 2 - concrete
Word: Crysanthemum

Origin: 
Mid 16th century (originally denoting the corn marigold): from Latin, from Greek khrusanthemon, from khrusos 'gold' + anthemon 'flower'.
Definition: 
A plant of the daisy family with brightly colored ornamental flowers, existing in many cultivated varieties.
---
Magic Status: 1 - Neophyte 
Tier 1
 - The flowers on this Paralogos' body open and close with the day and night cycle's passing. Open during the day, closed at night.
Wisdom Status: 0 - Unaware
Created
25 May 2020, 02:26:58 EDT
---
Can be gifted
Can be traded
Cannot be sold