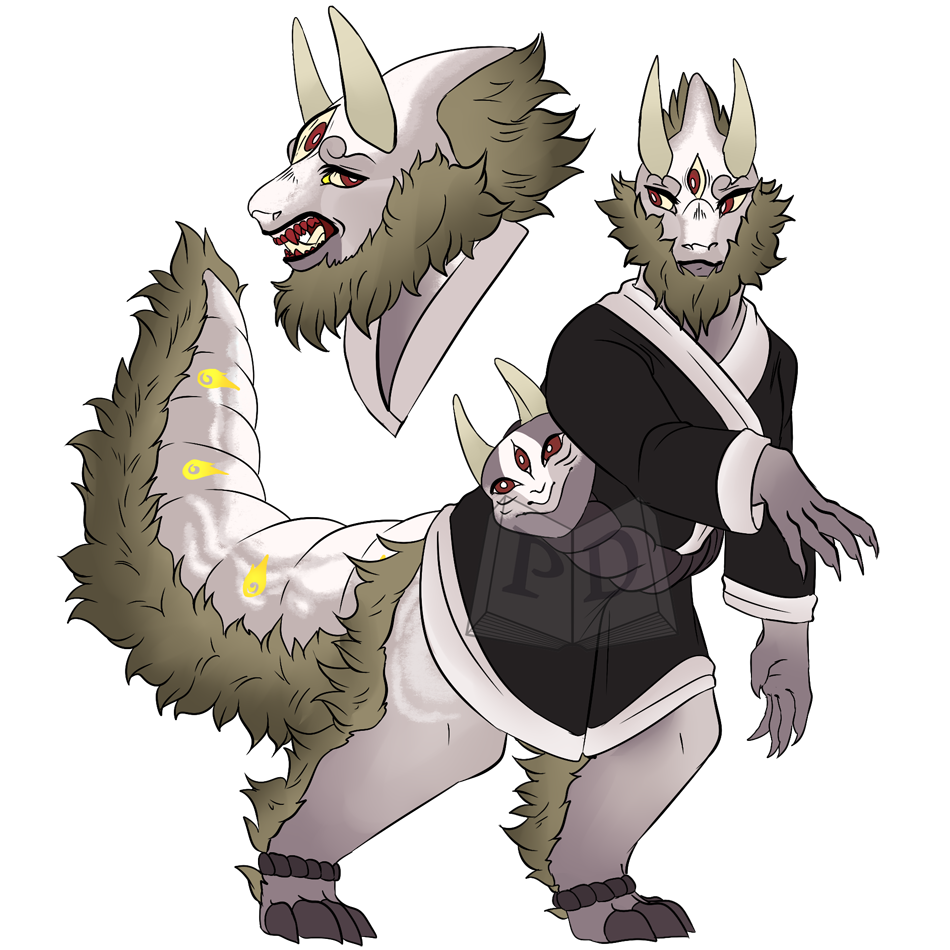 Uploaded: 1 year ago
Last Edited: 1 year ago
No additional notes given.
This Paralogos has received a Snapshot
Original Art
Caretaker Status: Bonded to CARE-26
Affiliated companion(s): none
---
Level 3 - concrete
Word: Hakutaku
Origin:
Baí Zé (simplified Chinese: 白泽; traditional Chinese: 白澤; Wade–Giles: Pai Tse), or hakutaku (白澤) in Japanese, is a fantastic beast from Chinese legend. Its name literally means "white marsh".
Definition:
Hakutaku (白澤 or はくたく, Hakutaku) is the bull-like yokai that has six horns, two on the head and two on each flank. It also has nine eyes, three on the head and three on each side below its horns.
---
Magic Status: 1 - Neophyte
Tier 1 - This Paralogos is a good omen- they seem to bring health and luck wherever they go.
Wisdom Status: 0 - Unaware
Created
24 May 2020, 14:45:26 EDT
---
Can be gifted
Can be traded
Can be sold