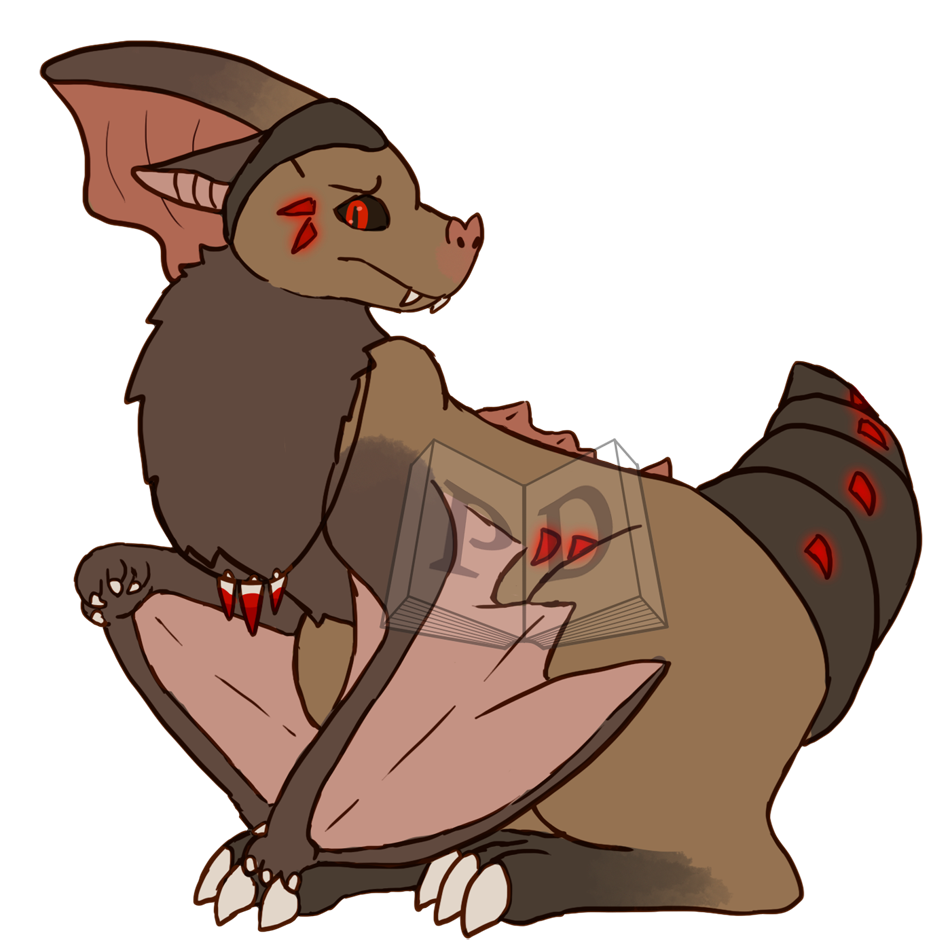 Caretaker Status: Unknown
Affiliated companion(s): none
---
Level 3 - concrete
Word: Bat (Vampire)
Origin: 
Combination name - vampire & bat. Descriptive of their feeding habits.
Definition: 
Any of several bats (Desmodus rotundus, Diaemus youngi, and Diphylla ecaudata of the subfamily Desmodontinae of the family Phyllostomidae) of Mexico and Central and South America that feed on the blood of birds and mammals and especially domestic animals and that are sometimes vectors of disease and especially of rabies.
---
Magic Status: 1 - Neophyte
Tier 1
- Able to fly for short distances utilizing their wing-arms, but tires easily and can glide better.
Wisdom Status: 1 - Preschooler
Created
24 May 2020, 01:12:30 EDT
---
Can be gifted
Can be traded
Cannot be sold